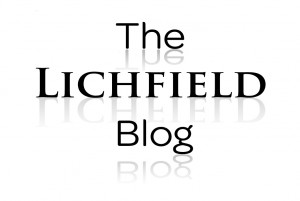 What started as 'suck it and see' exercise is now generating over £70 in ad revenue each month for The Lichfield Blog. With 7 out of 8 ad spots now taken up on the blog I'm wondering whether there is some money to be made here…
We've made very little effort to actually tell people about the ad slots, other than a few tweets, so our advertisers appear to see value in snapping them up. The last 30 days has seen close to 40,000 page views on The Lichfield Blog. For those interested in the advertising stats, that's 25 pence for every thousand impressions for each advertiser and so far advertisers have paid around 50p for each click.
I think the per-click price is a bit much if I'm honest but then I've spent a lot of my career forcing CPCs down as far as I can without ever being satisfied…
Make no mistake, though, I'm not looking at these ads and thinking, "Hey, I could make a living from these ads!" I'm well aware of the impact falling ad revenues are having on newspapers so I'm not about to put my faith in advertising. However, having spent hundreds of thousands of pounds on online advertising campaigns I've learnt how to target campaigns. It's basic marketing principles, really.
So I can see the potential. The next step for The Lichfield Blog – which is now being approached by national advertisers – is to get clever. All the ads currently get run of the site but how about letting Tempest Ford continue their sponsorship of the Lichfield Ladies RUFC on the web as well, by sponsoring their tag.
We have plenty of other sports teams as well which could use similar treatment. As Rick Waghorn suggested, maybe the Department of Health could target advertising on the blog based on their understanding of the health service needs of Lichfield residents?
There's so much we could do, and advertising isn't even the only way we could generate revenue to pay our costs, but that's a blog post for another time…